Sausalito, CA, is a coastal delight on the San Francisco Bay with big city access and a small-town feel. With just a short drive or bike ride, you can enjoy the entirety of Marin County—but everyday life in Sausalito has plenty to keep you busy. Located on the bay, and between San Francisco, San Rafael, and the Golden Gate National Recreation Area, Sausalito offers amazing homes, stunning views, and lasting real estate value for residents.
Waterfront activities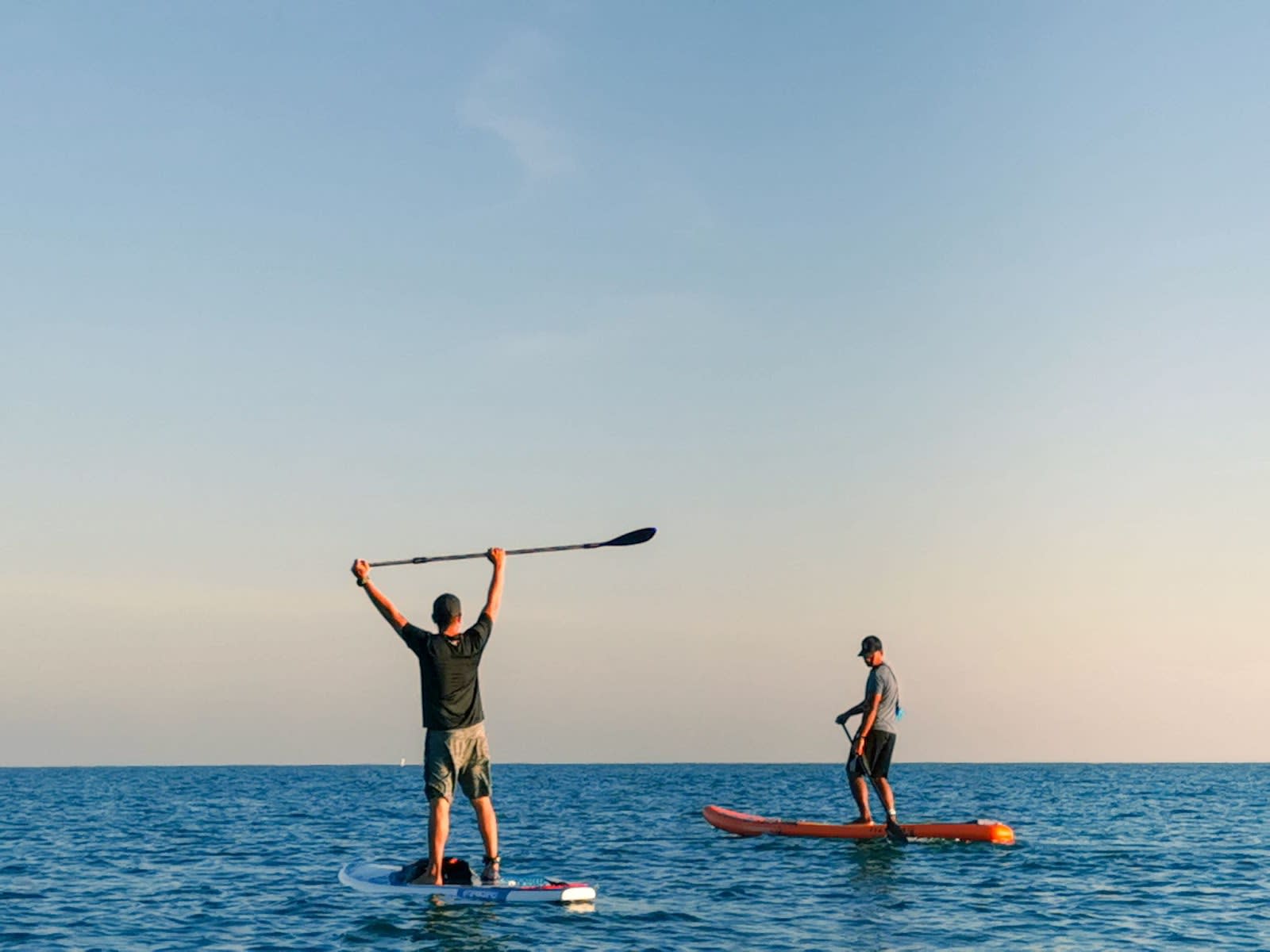 Sausalito is a coastal town, so there's no shortage of water-related activities within easy reach of every neighborhood in the city. Sausalito residents and visitors love to get out and explore the stunning perspectives of Richardson Bay, with views of Angel Island State Park, Alcatraz, and Belvedere. Beyond public ferries, parks, and waterfront real estate, Sausalito provides an abundance of activities on the San Francisco Bay. Stand-up paddleboarding and kayaking are two popular choices—but if you'd like to rent a private yacht to really go exploring—you can charter one for a few hours (or a few nights). For those who dream of being a sailor, many businesses in Sausalito offer sailing classes and access to watercraft. There's a schooner available for private charters, and lots of seaside locations to learn about Sausalito's maritime history, storied vessels, and the artistry of wooden boat building.
Hospitality and tourism
Tourism and hospitality play a huge role in Sausalito's economy. Restaurants, tasting rooms, bars, cafés, retail shops, and hotels generate over 50% of the city's operational budget. Residents of Sausalito understand just how important tourism and hospitality are to the local economy, and make the experience of exploring the town fun and welcoming. Tourists bring approximately $82 million a year into the Sausalito economy, and residents encourage travelers to support small businesses any way they can—with the stated goal of not becoming a big box store community. Supporting small businesses helps to maintain the character of Sausalito, and as their motto ("Think Local, Buy Local, Stay Local") suggests, residents are bent on preserving the character of their little beach town.
Sausalito real estate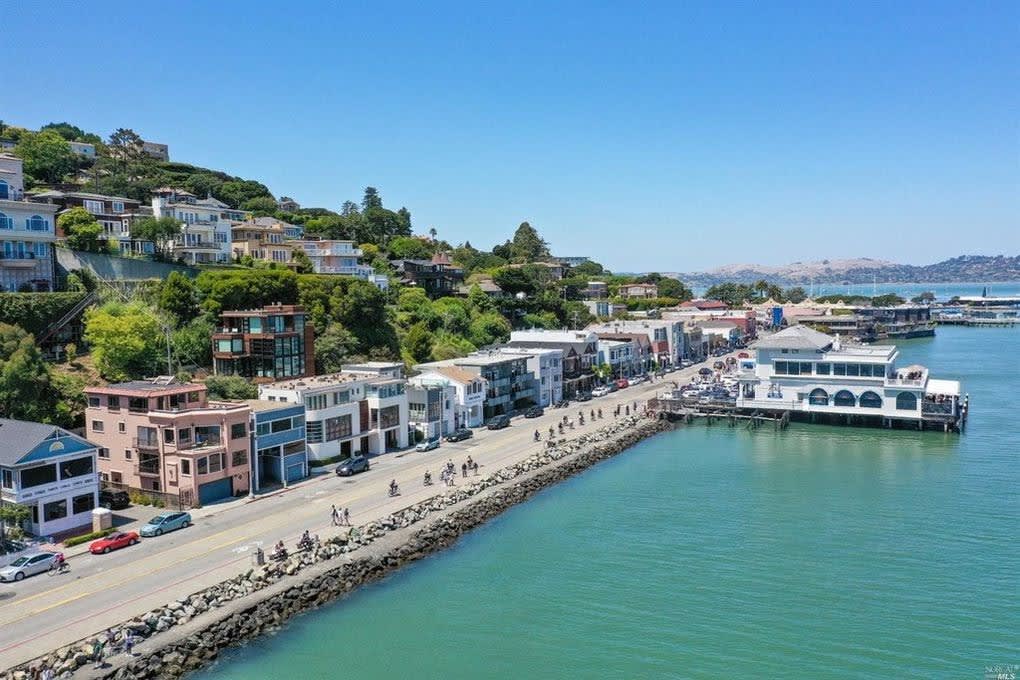 Naturally, Sausalito real estate is coveted by both residents and real estate investors. Hilltop estates with views of the San Francisco Bay and waterfront property are sought after by prospective buyers from around the world, who are looking to get into the booming Bay Area real estate market. The waterfront views, hiking, unique character, restaurants, and convenient access are each a major draw for buyers looking to relocate to Sausalito. The city also has excellent public schools—and all these factors together make homes for sale in Sausalito an unfailingly strong investment.
Waterfront views
It doesn't matter where you buy Sausalito real estate, you're always going to have an incredible view. Nearly all Sausalito residents enjoy views of San Francisco Bay and the city's skyline from the comfort of their homes. Mount Tamalpais State Park (known affectionately in Sausalito as Mt. Tam) provides breathtaking vistas. Mount Diablo, the East Bay, San Francisco Bay, Marin County, and the Pacific can all be seen from atop Mt. Tam. On rare occasions, the Sierra Nevada Mountains—nearly 150 miles away—can also be seen.
Hiking and biking
Residents of Sausalito get to easily enjoy all that Marin County, the Bay Area, and the Pacific coastline have to offer, including a multitude of locations for hiking and biking. Located on Alcatraz Island, Agave Trail is open for visitors throughout the fall and winter. Hikers can enjoy native flora and fauna while strolling amongst the graves of former prison guards. Additionally, a variety of hiking trails can be found in the Marin Headlands. A favored hiking area is Muir Woods, also known as the Redwood Forest. Muir Woods is a beautiful scenic forest with trails ranging from 30 to 90 minutes long. Those looking for a challenge can check out their extended trails through the surrounding Mount Tamalpais State Park. Many Sausalito residents and tourists enjoy hiking across the Golden Gate Bridge. This urban hike spans 1.7 miles across the San Francisco Bay and into the Fisherman's Wharf. Many folks then decide to take a water taxi or ferry to return to Sausalito.
Arts and culture
The arts are a big deal in Sausalito—and a major source of pride amongst the locals. Art buyers are drawn to Sausalito thanks to this reputation as an artist's escape, and many of the homes in town reflect the creative bent of this attitude. There are also more than a dozen galleries in the city and Sausalito has long been known for its large number of working artists. Twice a year, Sausalito artists hold Open Studios where visitors can take a closer look at their artistic process and creative spaces. Sausalito's galleries range anywhere from whimsical, below-the-radar collections, to sought-after repositories of fine art. Residents and tourists have access to a variety of art classes including painting and ceramics.
Looking at homes for sale in Sausalito?
Sausalito is a true Californian gem for artists, outdoor enthusiasts, and real estate investors. If you're ready to start your search for homes for sale in Sausalito, reach out to a local agent at the Bernard Link Group for expert guidance, local market insights, and the best customer service in Marin County.