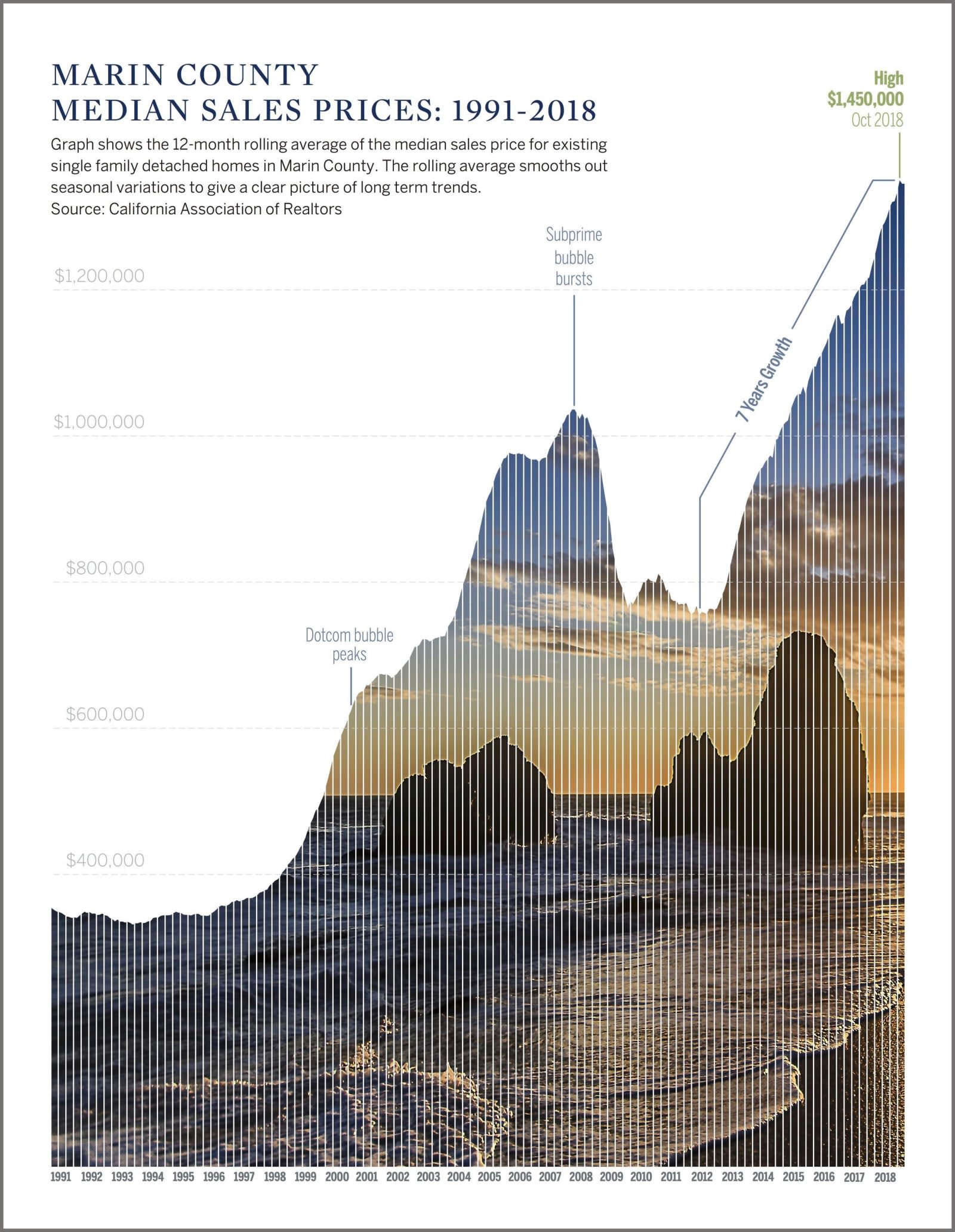 A look at Marin County's long-term real estate market and price appreciation.
As Realtors®, almost everyone asks us how the market is right now and where it will be next year. Both are totally good questions (check out our Marin page
here
for 2018 market averages by town) and numbers that every potential buyer and current homeowner should be aware of. However, there's something equally important that a lot of people forget about, long-term appreciation. Like the stock market,
real estate as an investment is really about the long game
- most people hang on to their property for quite a while. Thanks to great schools, super close proximity to SF, lots of protected open space, and geography/zoning laws that have allowed for virtually no new major housing developments -
Marin County has performed pretty darn exceptionally
, making it through the first dot com bubble nearly unscathed and recovering quickly and strongly from the great recession. Check out the chart above for a summary of the median sales price from 1991 - today.
Just another reason to appreciate this place that we call home.