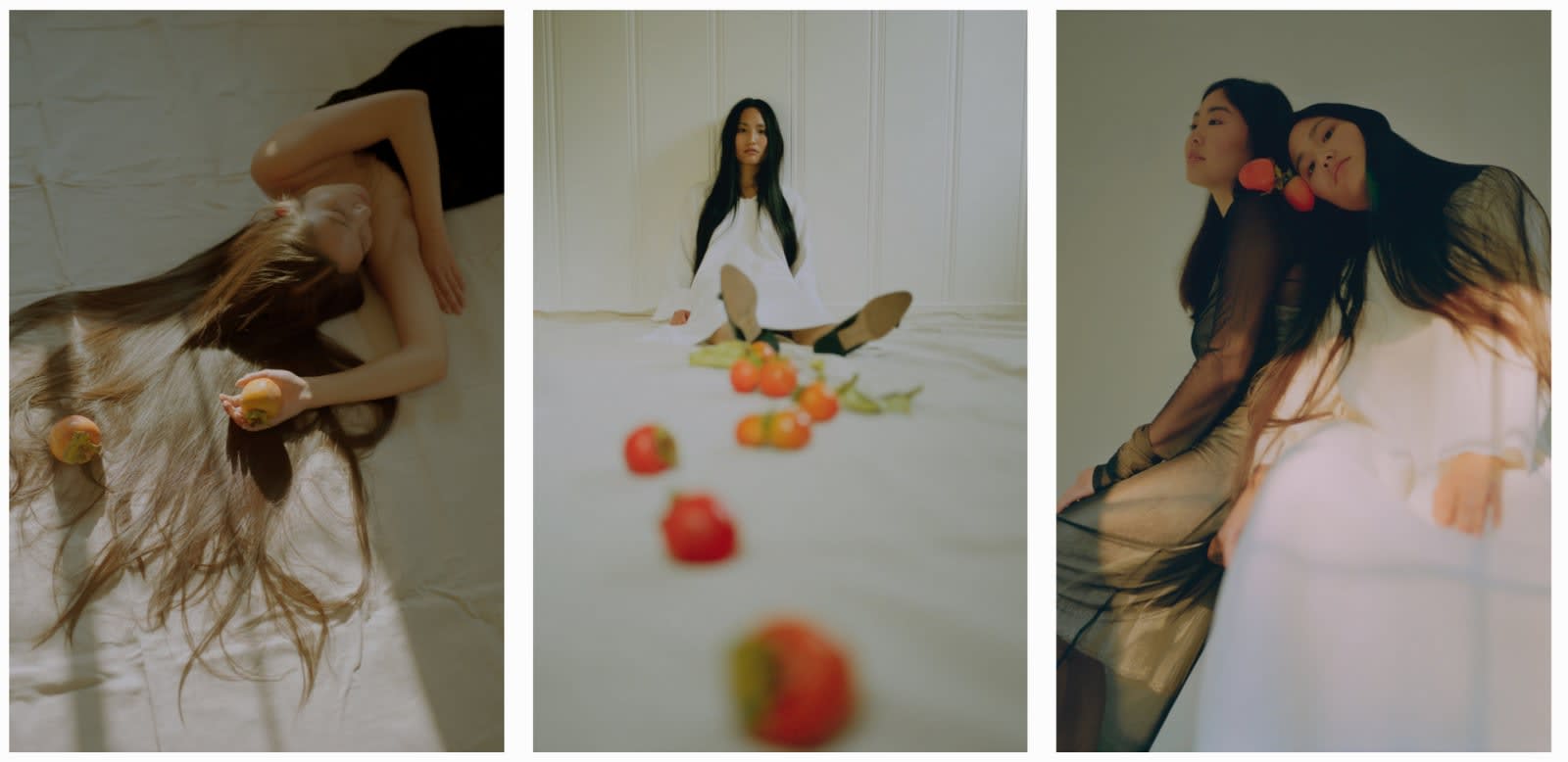 Here in Marin County - especially on a street like Edgewood in Mill Valley, with Mt. Tam looming large in the background - it's impossible to not feel inspired. When Bay Area producer and creative director
Alexzandria Compton
reached out to us in search of the perfect location for her latest project, a striking editorial for
Anyonegirl magazine
, we knew that the airy interior of our listing at 440 Edgewood was just the place.
Check out the
film below for a "behind the scenes" look
at the making of this project, click
here
to view the editorial, and read on below for our interview with Alexzandria.
Behind the scenes look at the making of "Patience," an editorial created at 440 Edgewood, Mill Valley.
Beauty, Patience, and Persimmons. Read on for a Conversation With Artist Alexzandria Compton
This Is a Beautiful Project. What Was Your Inspiration? What Story Does It Tell?
For this editorial, I was inspired by Hoshigaki, which is the Japanese way of slow drying persimmons. It takes nearly two months time, but, by the end, their small bodies shrivel up into sweet, prismatic confectionery. Due to the laborious nature of this process, but also its aesthetic charm, I consider them an aesthetic metaphor to represent the beauty of patience.
Tell Us a Little Bit About the Process. How Did You Go About Conveying the Story?
My idea was to hang hundreds of persimmons from the ceiling. A stunning cascade of floating little suns, in an ode to Hoshigaki fashion.
We Love That You Chose 440 Edgewood. What Were You Looking for in a Location?
I needed a special location with high ceiling beams, whitewashed interiors, and good, natural light. I wanted to keep the story a bit more conceptual, but without having to do it in the sterility of a photo studio. This is partly because this story was inspired by the reality of this process, but partially because it was about the representation of a psychological landscape. Our psychological landscapes are rarely not informed by our environments. A space that had some character and age - without being distracting - was key.
How Long Did It Take to Put This Project Together?
This project took about a year of waiting and several months of coordinating to make happen. An entire team of people lent their hands and minds to bring this piece to life. I'm incredibly touched.
Click
here
to view the editorial online at
anyonegirl.com
, and check out the film above for a behind-the-scenes look at the making of this project. For more information about 440 Edgewood, visit the property website here, or
reach out to us
directly.
Credits
Photographer:
Anna Linetskaya
| Creative Director | Producer: Alexzandria J. Compton | Styling:
Tori Secretario
& Lauren Ardis | Hair and Makeup:
David Searle
| Models: Jackie Shuya Tan & Eileen Li | Set Dressers/Assistants: Sarah Von Sternberg | Phoenix Ritchie | Videography:
Rob Schanz
| Location Assistance:
Logan Link