Marin County's stunning natural beauty makes it a fantastic place for commuters looking for a calm oasis. Working in San Francisco's sprawling, urban neighborhoods and crowded office buildings can make for a stressful environment, so it's no wonder that more and more commuters are searching for their dream homes in nearby peaceful Marin County. Read on to learn more about why more and more San Francisco commuters are choosing to call Marin County home!
1. Small-town feel
With a career in the bustling city and a home in the stunning oceanfront Marin County, you can truly have the best of both worlds! Marin County residents love living in beautiful towns like Larkspur, Tiburon, Novato, and San Rafael. Even though you're outside the San Francisco city limits, there are plenty of amazing activities to create that cozy small-town lifestyle, and there's a town that's the perfect fit for everyone. Tiburon and Belvedere are known for their classy atmosphere and luxurious homes, while Fairfax is proud of its hippie vibe and Mill Valley boasts a European feel.


Each town features its own distinct community. In Mill Valley, neighbors gather at Lytton Square for shopping and dining or grab cups of coffee at
Depot Bookstore and Cafe
. Larkspur features a classic, old-school main street known as Magnolia Avenue, lined with restaurants, shops, cafes, and historic buildings.
Marin County is known for its rich agriculture, so it's no wonder that the area is home to a variety of farmers' markets—the perfect place for neighbors to gather. Stock up on fresh produce at Larkspur's
Marin County Mart
, held every Saturday between 9 AM and 2 PM.
San Rafael Summer Farmers' Market
is another great place to grab fruits, veggies, and even diverse cuisine from all over the world!
Tons of other great
events
are held in Marin County throughout the year, fostering a sense of community that can sometimes be harder to find in the city. Residents love touring local oyster farms, taking part in artisan cheese tastings, and taking winemaking classes. Various towns throughout the county also host festivals, outdoor art exhibits, and craft shows, and of course, there are always fun plays, performances, and concerts to attend. Marin County is known for its
Mill Valley Film Festival
, a must-do for cinema buffs, and the 7-mile
Dipsea Race
, the oldest trail race in America. Larkspur, in particular, holds some classic American events throughout the year, including a beloved Fourth of July parade.
2. Convenient transportation options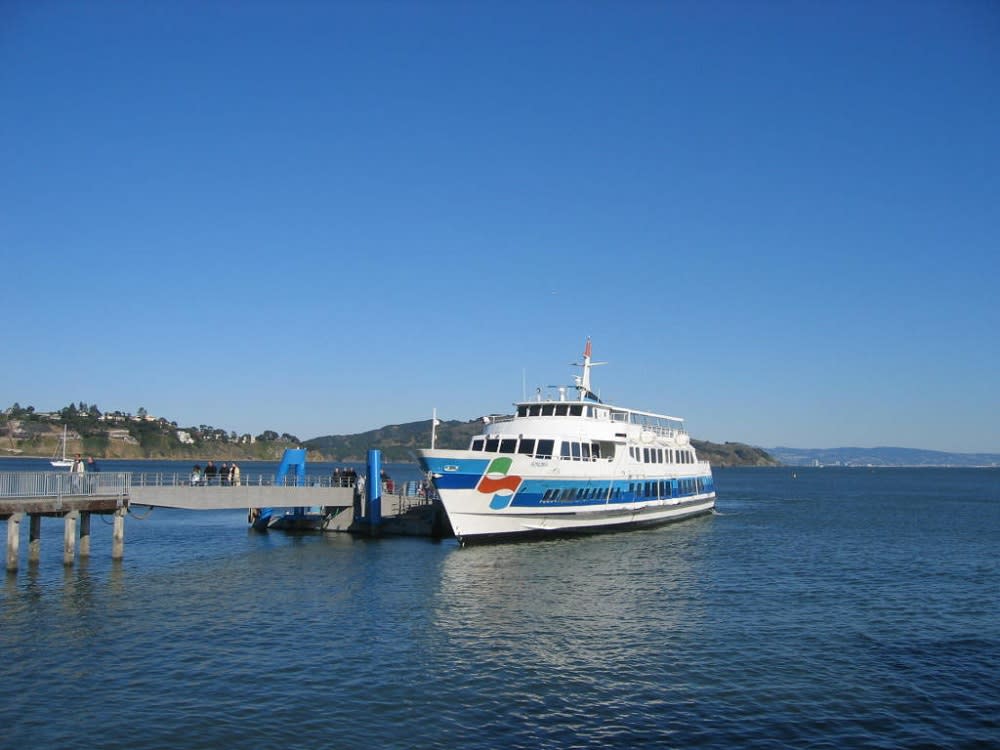 When you need to get into the city for work, you don't have to be trapped by the idea of sitting in your car in traffic; Marin County offers three different ferry services that will transport you across the water to wherever you need to go. Hop aboard the
Larkspur Ferry
, the
Tiburon Ferry
, or the
Sausalito Ferry
, all of which will get you to San Francisco free of hassle. Some ferries even offer bars with happy hours to enjoy on your way home from work! This is a great way to break up your day and meet new people, making even the typical mundane commute into something fun and exciting.
3. Luxurious housing options
Love working in downtown San Francisco, but not so sure about cramped apartments and everything else that can come with city living? Marin County boasts an array of stunning homes with plenty of acreage and amazing views. Whether you're looking for a cozy cottage or sprawling mansion, one of Marin County's towns has something to fit the bill.


If you're looking for architectural variety, the exclusive community of Belvedere features stunning Mission Revival and Queen Anne homes that date back to the late 1800s, as well as exclusive Mediterranean villas that look out over the San Francisco Bay. Historical homes are common in family-friendly Larkspur, as well as sprawling mansions in the wooded hills.
4. Exciting outdoor activities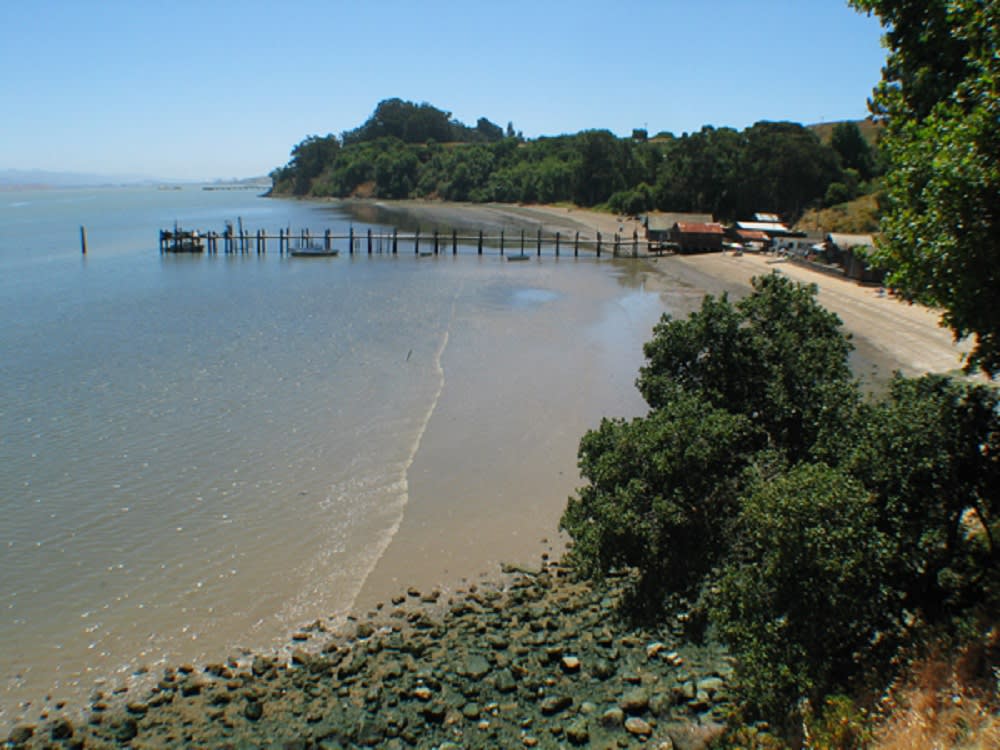 After a long, busy week at the office, what better way to mentally reset than by getting outside to enjoy Marin County's stunning natural beauty? The area is packed with gorgeous beaches and trails to explore, whether you bring the whole family for a fun hike or head out on a solo excursion.
Mountain biking is an extremely popular sport in Marin County—it was actually invented right here on the Mt. Tamalpais trails! Bike along
China Camp State Park
's amazing trails, or take in the beautiful redwood views from
Samuel P. Taylor State Park
, which features a variety of trails for all skill levels.
5. Beachside relaxation
Marin County is home to a stunning array of beaches perfect for weekend relaxation. Even though San Francisco isn't that far away, the weather is pleasantly different up in Marin County, offering more frequent sunny days and less persistent fog. With so many clear days, residents love to get out of the house as much as possible and spend time exploring the amazing local beaches.


Head to the white sands of
Stinson Beach
to enjoy a variety of activities ranging from picnicking, to fishing, to hiking! This is also a perfect surfing destination, and visitors love to bring their dogs for pleasant walks. There's also
Upton Beach
, four acres of sandy beach where you can swim, surf, windsurf, or soak up the sun. Dogs are welcome as long as they're on a leash, and shore fishing is also permitted. Explore the local beach town for fun shopping and snacks, and stay long enough to experience the glorious sunset!
Explore
Agate Beach Park
, six coastal acres that feature stunning Pacific Ocean views, fascinating tidal pools, and a variety of seabirds to observe. Soak up the sun from
Point Reyes National Seashore
, which serves not only as a fun recreational spot but also an important wildlife preserve that educates its visitors about local ecosystems and resources. Point Reyes is home to a variety of plant and animal life and provides a great place to get in touch with nature.
6. Great nightlife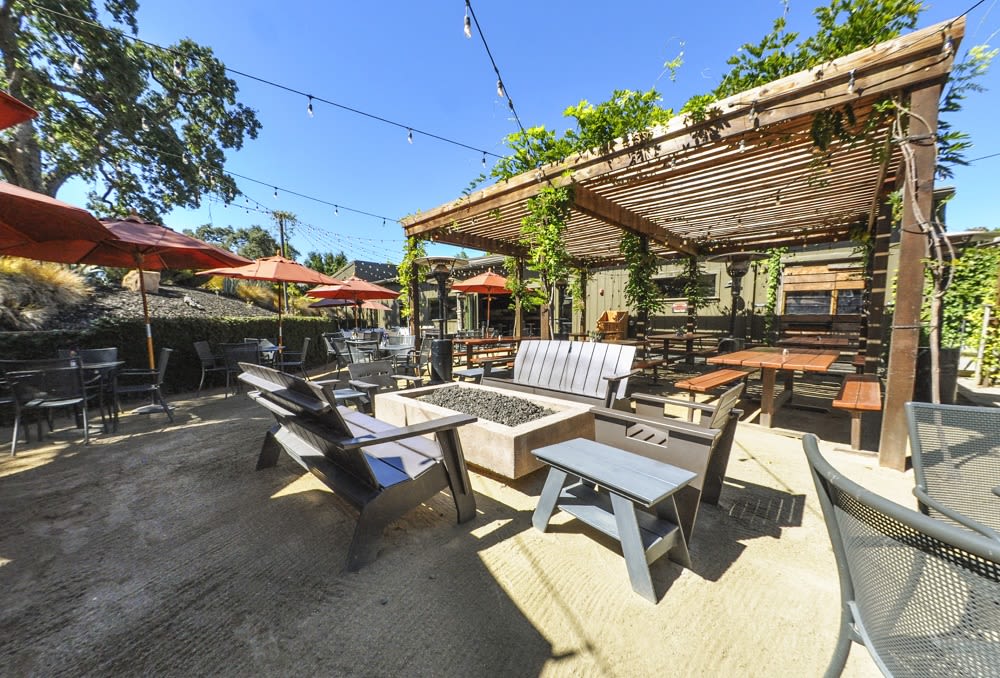 Just because you're living outside of the city doesn't mean you have to sacrifice great opportunities for nightlife. Marin County is home to some excellent restaurants and entertainment, so you don't have to head into San Francisco to have a fun night!
No matter what type of food you're craving, Marin County has something for you. Enjoy an outdoor meal at
Beso Bistro
, where the dining area is filled with communal-style tables and lined with beautiful palm and oak trees. Grab tasty breakfast favorites like Huevos Rancheros and Eggs Benedict at the modern
Whisk + Skillet
, try a burger at the county's iconic
Gott's Roadside
, or meet friends at popular farm-to-table spot
Farmshop
. There are plenty of great coffee shops like
Red Whale Coffee Bar
, where patrons can enjoy ethically-sourced coffees and espresso drinks. Bringing the whole family to dinner? They'll love the kid-friendly menu at the
Counter
, where they can snack on peanut butter and jelly sandwiches, veggie skewers, and even customize their own burgers to their specifications.
Due to Marin County's location, it's an excellent place to enjoy seafood dishes. The Sausalito-located
Fish
is regularly ranked as one of the county's best seafood restaurants, serving not just tasty but sustainable dishes. Sit outside on the sunny dock and enjoy favorites like fish and chips, delicious chowder, and pasta con vongole. Sushi lovers will also want to check out
Sushi Ran
, which frequently ranks as one of the United States' best Japanese restaurants; this upscale eatery is the perfect place to try shrimp tempura, chilled edamame, miso-glazed black cod, and of course, extravagant sushi platters filled with everything from toro and caviar to yellowtail.
But it's not all just food in Marin County—residents also love to spend time with friends at hotspots like the sun-filled
Hopmonk Tavern
, where live musical performances are a frequent happening and cookouts are hosted in the summertime. The
Station House Cafe
is a great place to listen to jazz while enjoying a full bar stocked with beer, wine, and cocktails, and of course,
Trek Winery
is a favorite local spot to try some fine wines while listening to music or comedy performances.
Looking to buy a home in Marin County? Contact the
Bernard Link Group
today. We'll be happy to help you navigate the Marin County real estate market and help you find the luxury home of your dreams.