Marin County is home to some of the best restaurants in the area. Even with easy access to famous restaurants in San Francisco, people travel to Marin County for their fresh, locally-owned cafés. There is a gem in every neighborhood of Marin County, but here is a list of six that you don't want to miss!
Brunch in Larkspur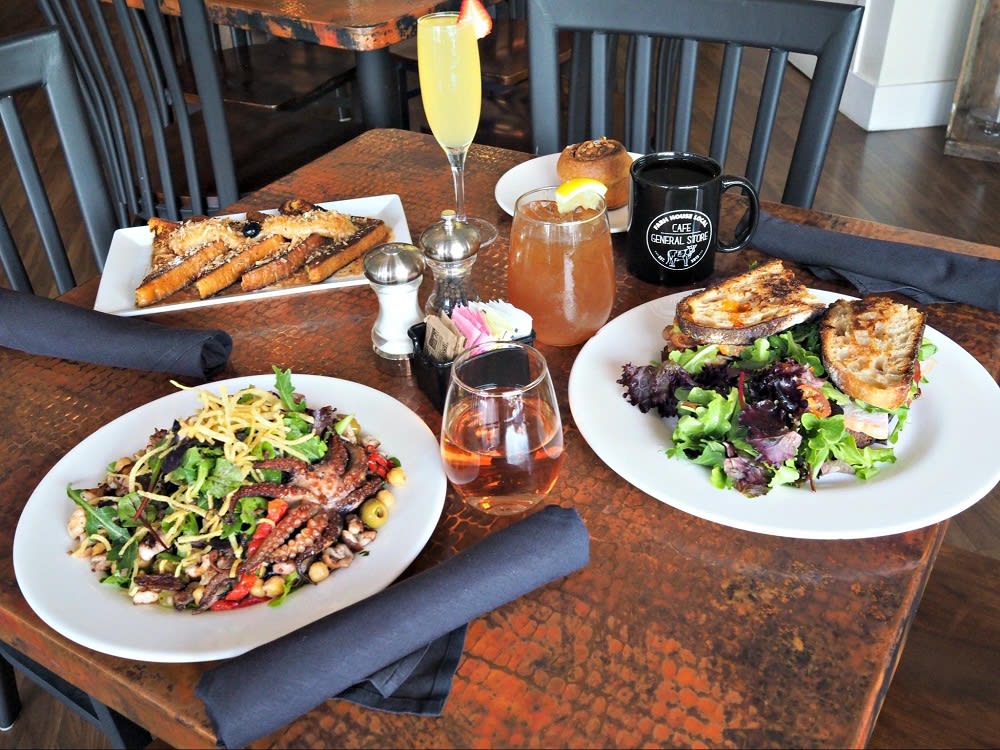 For the best farm-to-table brunch, visit
Farm House Local
in downtown Larkspur. Their breakfast, brunch, and lunch options feature the best local produce and seafood. Their bread, coffee, hand-crafted beers, and small-batch wines are all from the best in the region.
Chef David Monson was classically trained in Paris and worked under Wolfgang Puck and other esteemed chefs. His expertise shows in his coconut-dipped French Toast with fresh blackberries and his butternut squash soup with Granny Smith apples, pomegranate, and toasted pecans. Try the fresh-baked apple Empanada and the Midnight Kitchen's Chocolate Torte with strawberry sauce and fresh blackberries for dessert. Yes, you can have dessert after brunch!
Go vintage in San Rafael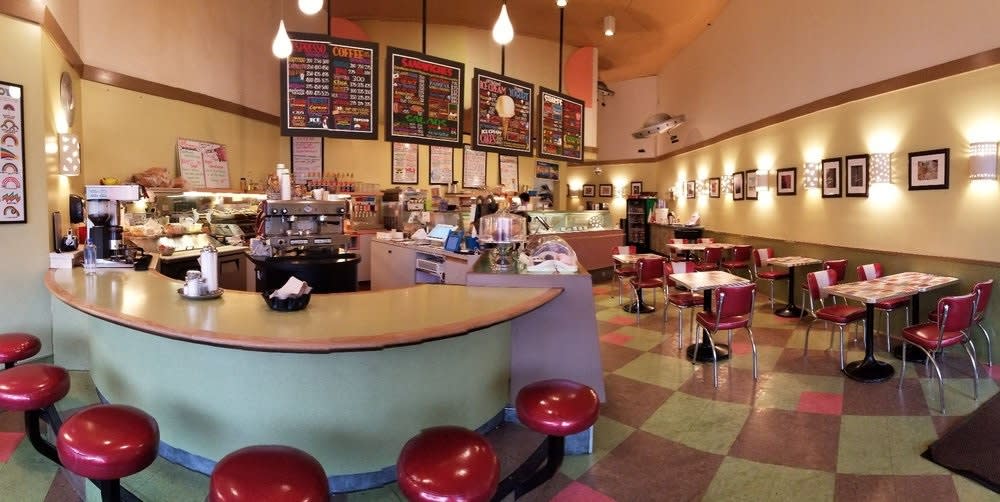 You will be immediately charmed by the vintage décor at the
Double Rainbow Café
. Iconic red barstools circle the dining counter, and the checkered tables have classic red and white vinyl chairs. If the ambiance doesn't make you smile, the classic banana split or old-fashioned ice cream soda will! Double Rainbow offers thick shakes, sundaes, and ice cream sandwiches with Rice Krispy treats or cookies. They have classic diner lunch options to enjoy before or after (we won't tell) dessert. Choose the Gouda and artichoke melt or a tuna salad sandwich — everything on the menu is made with fresh ingredients. They are open until midnight on Friday and Saturday to satisfy your late-night cravings.
Enjoy French pastries and wine in Fairfax
Amélie Café and Wine Bar
is a new-concept French bakery and wine bar by the same team that created the Michelin-awarded restaurant Amelie in San Francisco and New York City. French pastries and bread are baked fresh every morning. Lunch and dinner farm-to-table options are created to pair with wine chosen by Sommelier and Winemaker Germain. Enjoy delicacies like seared octopus and escargot with a fresh-baked croissant. Have some Arctic char with butternut squash puree, celery root, and pine nuts vinaigrette. Take your time, relax, and enjoy some of the best wine options on their outdoor patio. You've earned it after looking at Marin real estate all day!
Shop and lunch in Inverness Park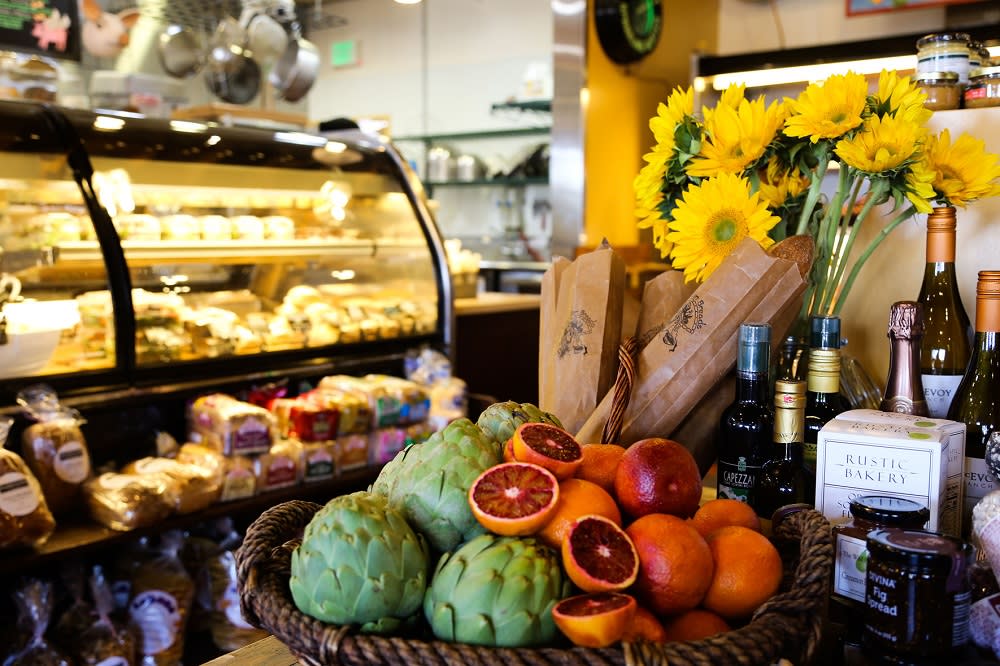 The farm-fresh delicatessen at
Inverness Park Market
has a wonderful selection of homemade soups, organic pot pies, and pasture-raised burgers. Even their chocolate sauce and vanilla syrup used in their coffee are homemade! Stop by the shop for picnic supplies or fresh fruits and vegetables and stay for lunch. Pop into their Tap Room in the evening to enjoy craft-brewed beers on tap and curated wines. Make sure you take home some fresh-baked pies for the evening's dessert and fresh-baked muffins for tomorrow's breakfast. It is the perfect beginning to looking at houses for sale in Marin.
Read and lunch in Mill Valley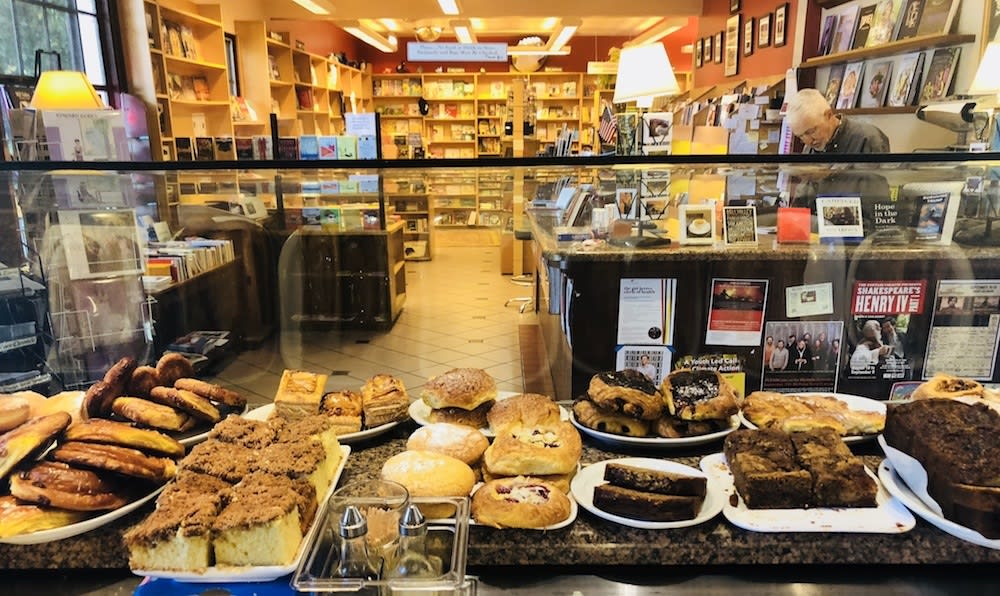 Grab a book, or two, for you and the kids, then take a seat on the outdoor patio at
The Depot Café and Bookstore
and enjoy your lunch. Try a banh mi sandwich or the harissa chicken salad. Kids can enjoy grilled cheese, turkey sandwich, or a classic PB&J — and don't forget a sprinkle sugar cookie for dessert. Meatballs and marinara sauce are available for dinner if you want to shop late with a draft beer or glass of wine. As an independent bookstore, they host fun activities for the kids, such as an art competition where designs from each age group are chosen for the shop's latest bookmark selections.
Cater your café in Novato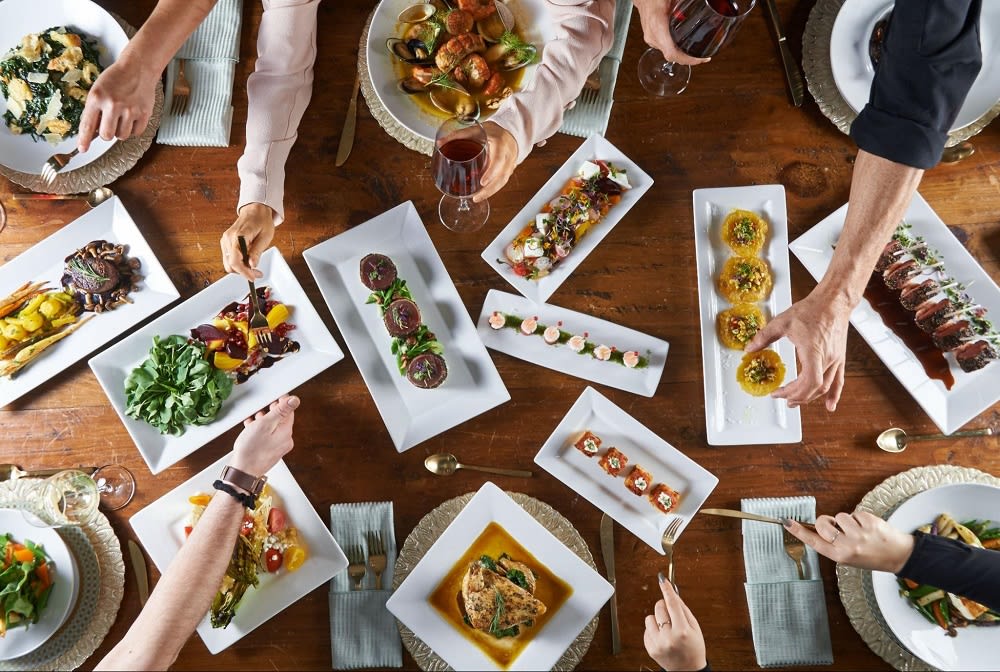 For 25 years, Chef Matt Fuette has been cooking up new creations for
Forks and Fingers Catering and Café
. His specialty is well-seasoned, balanced food. The café serves classic options for breakfast and lunch. Try the spicy chicken sandwich with a spinach salad, or go for the flank steak sandwich with a Caesar salad. They cater for weddings, corporate events, and special occasions from 30 to 1,000 people.
Whether it is a simple Continental breakfast or an elaborate dinner with Pacific Coast king salmon, they can take care of everything for you. Consider their services for your housewarming party after moving into your new Marin real estate!
The realtors at
The Bernard Link Group
are happy to answer your questions about Marin County real estate. For 20 years, this trusted team has helped clients find the best real estate to fit their needs. They are experienced in buying and selling residential property, vacation homes, condos, and investment real estate. Contact them today to find your next dream home in Marin County!