Real estate markets throughout America went into overdrive shortly after the first COVID-19 shutdowns in the early months of 2020. In 2021, drastic changes occurred that, before the pandemic, were completely unanticipated. Factors such as an increase in numbers of employees working from home, more people changing jobs and careers, and many others retiring from the workforce altogether affected where people choose to live and what types of properties they were drawn to.
With this in mind, it's not surprising to see housing markets across the country, including Marin real estate, joining in the cacophony of changes. At the close of 2020 and the beginning of 2021, the real estate market was soaring in Mill Valley, Novato, San Rafael, and elsewhere in Marin County. In fact, at times during 2021, competition among Marin real estate buyers and sellers became quite intense.
Real estate sales in Marin County are trending downward
Local real-estate markets were extremely competitive for swaths of 2021, so much that Marin houses for sale and other areas around the country witnessed a jump in demand, unlike anything local market watchers had seen in a while. Unexpectedly, people were deciding it was best to relocate while prioritizing higher square footage and additional conveniences and creature comforts.
Nevertheless, after performing robustly for many months, it appears Marin real estate market and others have begun to decelerate. Market watchers believe it could be the beginning of a slowing-down trend that could last a while. Marin was among three California counties where, in September 2021, housing sales had decreased by more than thirty percent compared to the same period in 2020.
Projected trends in the 2022 Marin real estate market
Despite the end-of-year downturn in home sales in 2021, Marin real estate is expected to perform well in 2022. Home prices in cities and towns like Larkspur, Mill Valley, Novato, and San Rafael have been increasing, and the trend is projected to continue in the coming year. With this in mind, many people have started the search for their future homes in the later months of 2021, rather than waiting until the beginning of 2022.
Redfin reported that Marin County, in November of 2021, saw 267 properties sold, down from 322 in November of last year. The report said, in the same month in 2021, home prices were up six percent from November of 2020. After being on the market for an average of just 26 days (as opposed to 27 days in 2020), Marin houses for sale sold for a median price of $1.3 million.
Another article on the Bay Area housing market reported that, over the next year, average home prices in the San Francisco-Oakland-Hayward metro area (which includes Marin County) are expected to increase. This same article reported home values in Marin County, which rose about sixteen percent in the last year, are predicted to grow at a comparable rate in the upcoming year. With this expected and continuous scarcity of available homes, market prices could climb even higher in 2022.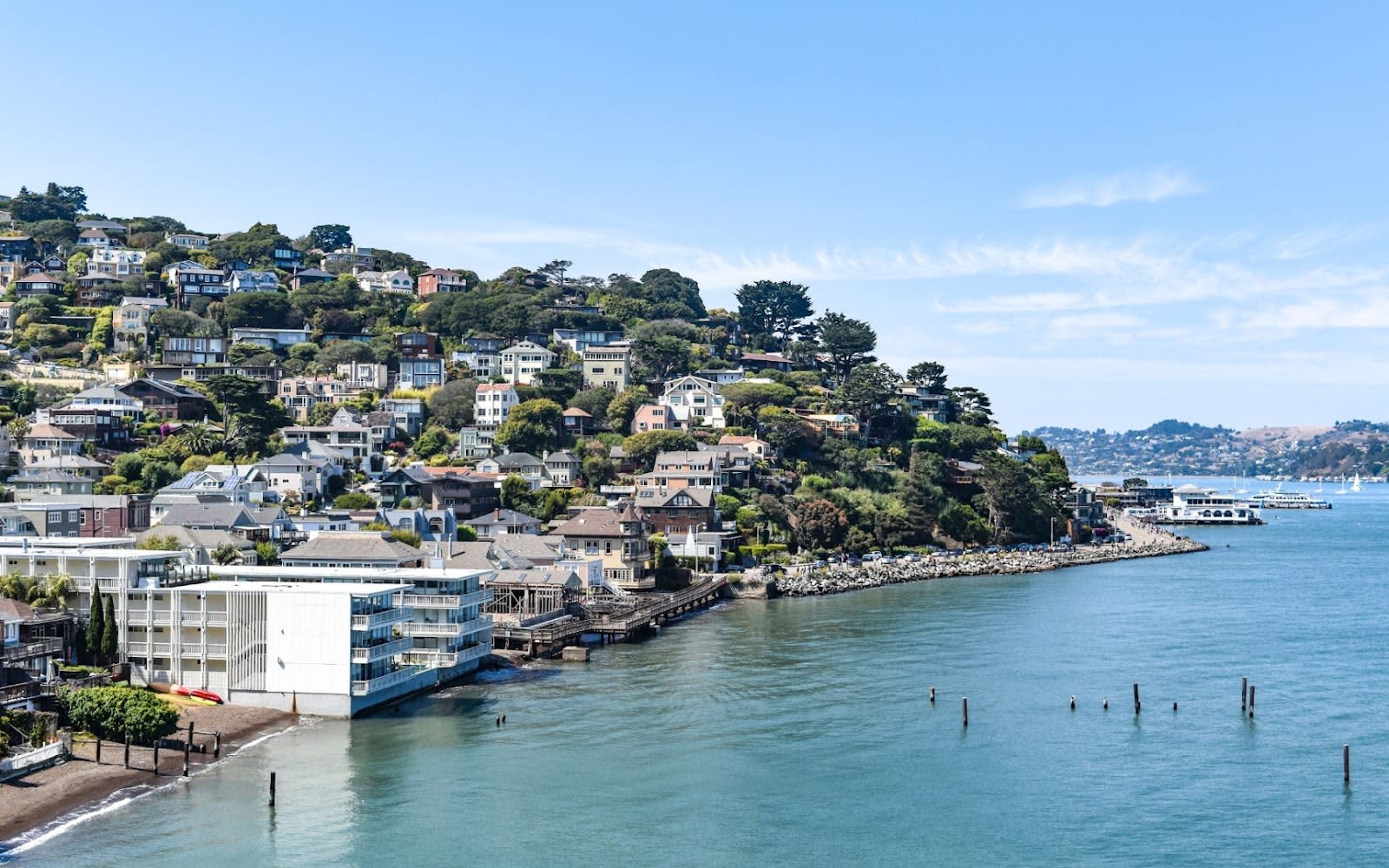 Low Marin real estate inventory leads to high purchase offers
While the downward or declining trend has been most obvious in Marin County, housing availability across most of the northern California Bay Area remains limited. As fall arrived in 2021, one report detailed how Marin County had less than a month's supply of properties for sale. This is considerably less than what is considered to be a healthy supply of homes for any real estate market. Consequently, the Marin real estate market, like other markets across the nation, remains a seller's market.
Marin houses for sale stand apart from other real estate markets, however, when it comes to buying offers. More than 50 percent of all Marin County homes sold in the last few months of 2021 ended up with a final sale higher than the listing price. In Novato, for example, where buyers battled fiercely for a very limited supply, there was a remarkable percentage increase in the average purchase price.
What will the market be like for Marin real estate in 2022?
Even as the housing market wraps up the year at a rapid clip, the unpredictable economy and rising rate of COVID-19-related illnesses will continue to affect Marin County and the rest of the northern California Bay Area. Nevertheless, in the coming months, housing values are expected to continue rising. Housing price difficulties for buyers are expected to persist throughout 2022 across the region too. In spite of these difficulties, area housing markets will continue to be driven by increased demand for high-quality single-family homes.
Demand for Marin houses for sale has remained constant throughout the pandemic which has caused so many changes across the globe. However, many believe low mortgage rates are poised to stay for a while. This would drive buyers to continue pursuing real estate in the country's highest-priced market.
As far as Marin County's housing inventory is concerned, we are still experiencing a seller's market, meaning buyers need to be adaptable when it comes to size, location, and physical characteristics. Whether you're ready to begin buying or selling, be sure to reach out to trusted Marin real estate agents at Bernard Link Group for expert guidance throughout the whole process.